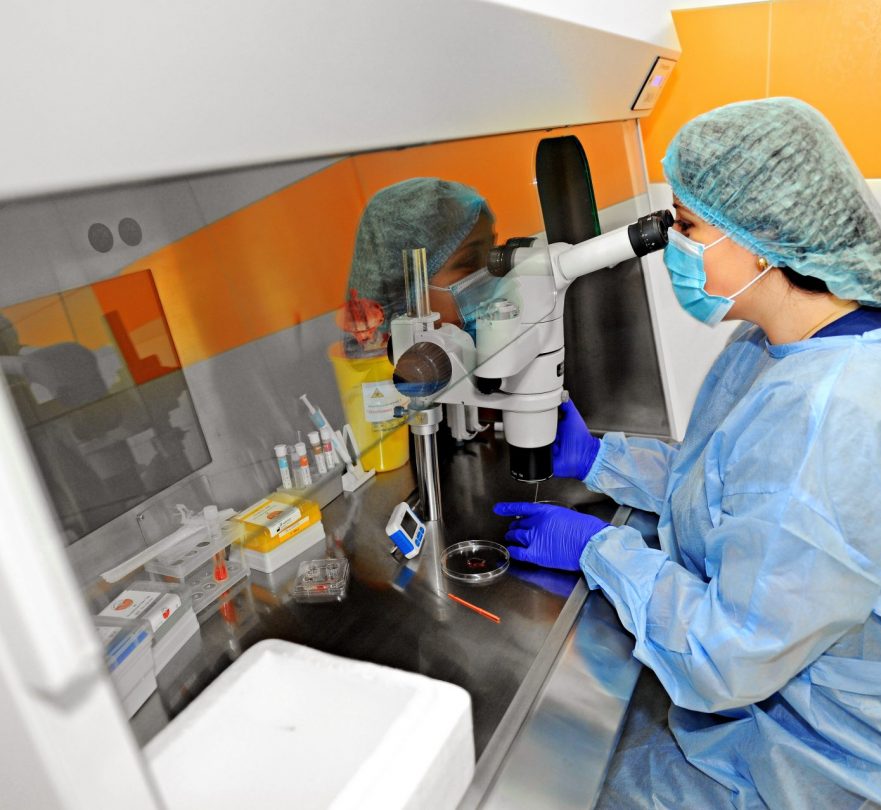 ICSI – Intra Cytoplasmic Sperm Injection is literally "the introduction of spermatozoon into the cytoplasm of the oocyte".
This procedure is performed, as a rule, in severe forms of male infertility, which significantly reduced the fertilizing ability of semen. The method algorithm is that the desired sperm is immobilized and injected into the cytoplasm of the egg. And after 16-18 hours check for pronuclei – cell nuclei, which indicates the fact of conception.
When conducting ICSI, the best sperm is selected by microscopic analysis of sperm quality on the basis of "classic" morphological characteristics, taking into account its fine microscopic structure.
Indications for ICSI
oligozoospermia;
asthenozoospermia;
teratozoospermia according to the current norms of ejaculate evaluation;
inability to isolate sufficient sperm (50-100 thousand active motile sperm per oocyte);
the use of sperm derived from the testicle or appendage;
the use of cryopreserved sperm;
the use of cryopreserved oocytes;
fertilization of oocytes of older reproductive women;
lack of fertilization in previous IVFprograms;
low rate of fertilization in previous IVF programs;
abnormal fertilization in previous IVF programs;
lack of fertilization in the current cycle of SRI, re-insemination of oocytes on the second day;
carrying out the technique of egg maturation in vitro;
the need for pre-implantation genetic diagnostics;
clinically significant presence of antisperm antibodies in the ejaculate;
idiopathic infertility; morphological abnormalities of eggs (including thickening of the lining);
the method of intracytoplasmic injection of morphologically selected sperm;
ejaculatory disorders, including retrograde ejaculation, anejaculation in spinal cord injury, etc .;
high level of DNA fragmentation.
The ICSI procedure is performed using an inverted microscope. Embryos obtained through the ICSI procedure have a normal developmental ability, and infants born after in vitro fertilization with ICSI are completely not different in physical and mental capacity from ordinary children.
The chances of becoming pregnant in the course of infertility treatment with ICSI are 30-40% per cycle, depending on the age of the couple, the hormonal situation, the presence of comorbidities (diabetes, hypertension) and lifestyle (overweight, stress, smoking, alcohol, etc.) ).