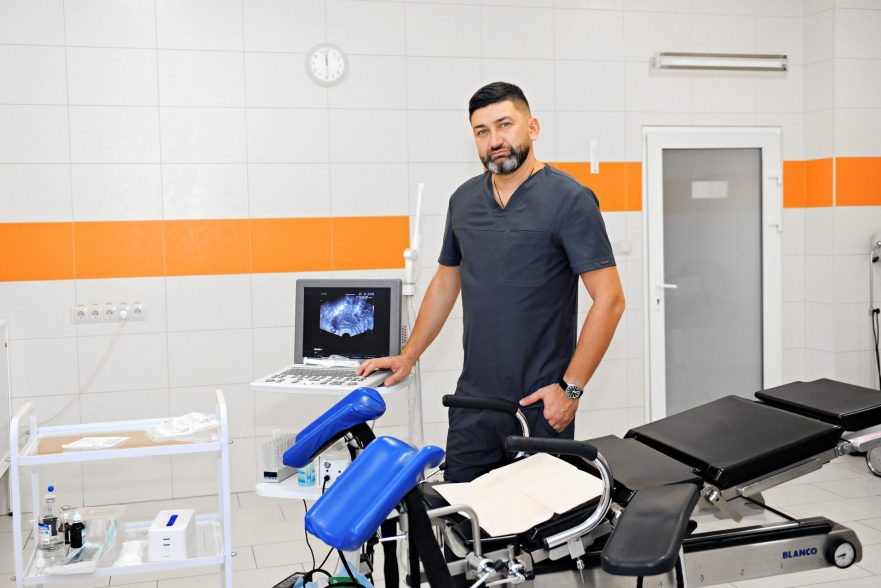 The founder of the Clinic
Doctor of Medical Science
Honored Doctor of Ukraine
Lviv Secondary school No.31, 1994 (with honors)

Danylo Halytsky Lviv National Medical University, 2000 (with honors)

Ukrainian Academy of Printing, 2011 (with honors)

Lviv Regional Institute of Public Administration of National Academy of Public Administration of the President of Ukraine, 2019
Professional diplomas and certificates:
Certificate (21-22.06.2018) – Success and pitfalls in medically assisted pregnancy – Florence;

Certificate (14.09.2018) – Human Reproduction: New technologies, problems and perspectives;

Certificate (23-25.11.2018) – Controversies in Obstetrics, Gynecology & Infertility (GOGI), London;

Certificate (28-30.11.2018) – Autoimmune, allergic, immunodeficiency diseases and immunological conflicts: modern diagnostic and treatment;

Certificate (01-02.06.2019) – Theory and practice of human reproduction;

Certificate (23-29.06.2019) – ESHRE Reproduction and Embryology, Vienna, Austria;

Certificate (23.04.2020) – EXPERT WEBINAR The role of LH in follicular development: When LH is necessary;

Certificate (28.04.2020) – Controversies in Obstetrics and Gynecology;

Certificate (14.11.2020) – Cervix pathology. Implementation of international standards;

Certificate (13.03.2021) – Master class at Department of Obstetrics, Gynecology and Fetal Medicine of Shupyk National Healthcare University of Ukraine;

Certificate (10.04.2021) – Current aspects of infertility and miscarriage;

Certificate (21.05.2021) – Innovations in Obstetrics and Gynecology during COVID-2019 Pandemic.
Scholastic degree, publications,
On 4 September 2006, defended a thesis titled "Monitoring of Utero-Fetus-Placental Circulation at Chronic Fetal Hypoxia" and was granted a Candidate of Sciences Degree.

On 20 March 2018, defended a doctoral thesis titled "Prognostication and Prevention of Assisted Reproductive Technologies Failures" and was granted a scientific degree Doctor of Medical Science.

Author of more than 25 scientific works, numerous publications, pieces for media, and appearances at professional conferences and forums.
EXPERIENCE
In the course of professional activity, he implemented a series of successful projects:
He was the first specialist in the West of Ukraine to perform the follicle puncture and embryo transfer to the uterus cavity.

The combination of practice and scientific activity allowed many couples to become parents.

Member of the Board of Ukrainian Association of Reproductive Medicine.

As an expert in reproductive technologies, he constantly improves his professional level, visits international and national conferences, symposiums, workshops, gives lectures, and actively participates in training of fertility specialists for other reproduction clinics.
RESEARCH AND EDUCATONAL ACTIVITY
Head of Obstetrics and Gynecology Nursing Department. from 2020.
Awards and Achievements:
Honored Doctor of Ukraine — 17.06.2016

Honorary Award "30 years of independence of Ukraine" — 18.10.2021