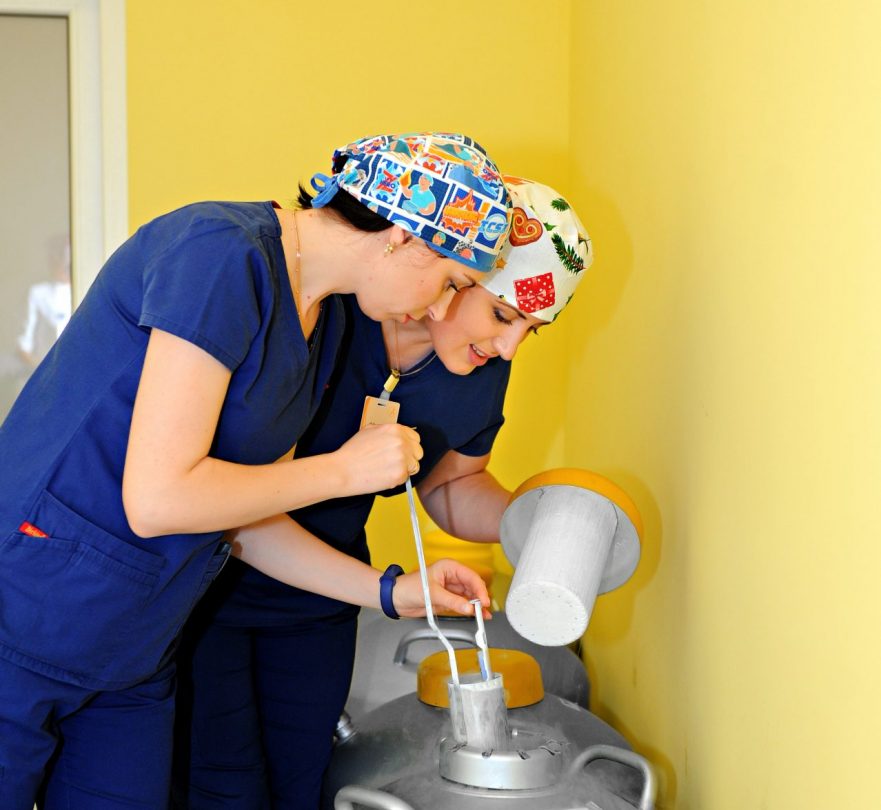 Freezing / Vitrification of embryos in Lviv
The first pregnancy using cryopreserved embryos was obtained in 1980.
If in vitro fertility treatments (so-called "artificial insemination") leave good quality embryos after IVF, the clinic recommends that patients freeze them.
Cryopreservation is recommended if the couple wants to have another baby or if the current IVF is unsuccessful.
The embryos are frozen by vitrification and stored in liquid nitrogen at –196 ° C.
The rate of effectiveness of pregnancy after defrost is about 20-30%
It is recommended to store embryos for up to 5 years.